Laxton also has a fine site of a Motte and Bailey castle which is still under archaeological investigation.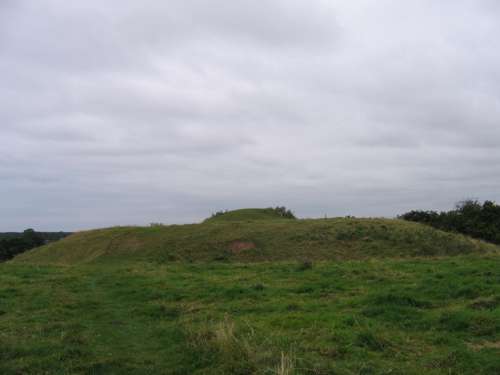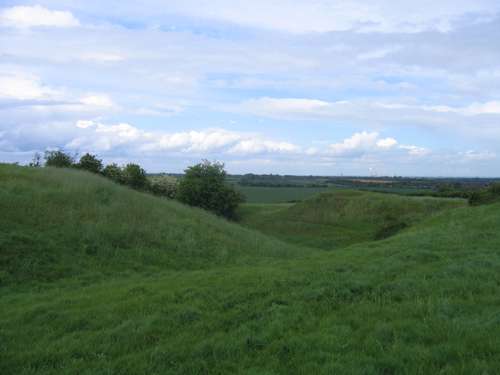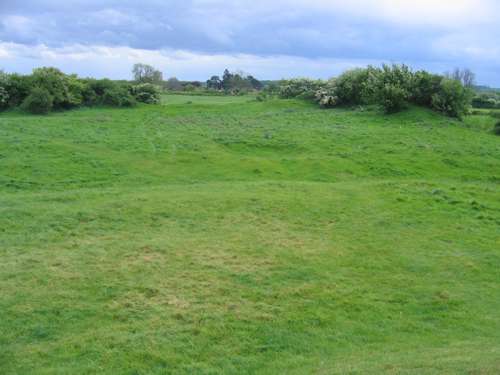 The castle is clearly marked on the 1635 map of Laxton by Mark Pierce and the site was subsequently the site of the Manor House.
The site covers some 26 acres and includes the remains of the ancient earthworks associated with the castle. The site lies on tenanted land and access to it is by permission of the tenant. In recent years an Educational Access scheme gave free access, but this has been withdrawn and visitors will find the access gate locked and possibly cattle in the field.
There is free access on May Day when Rattlejag Morris dancers from Retford come to dance in the May. They dance as the sun rises - about 5.25am - watched by an enthusiastic audience of visitors and locals alike. Visitors have a chance to dance at the end and a BBQ buffet is available for a small donation.